Springs Island Column: Oysters, Piano-Themed Nightclub and More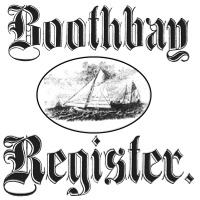 It was a weekend to savor; in so many ways! To start, the highly anticipated oyster tasting organized by the Nivens and Mere Point Oyster took place on the pier on Friday evening August 19th. To quote Betsy Morrell:
"Doug Niven and his sons, Cam and Tyler, shucked 500 oysters and served the brined bivalves raw and grilled with their special sauce. Dan Deveraux, Doug's business partner and Brunswick Marine Manager, educated us all on the importance of oyster farming. With warmer waters in Maquoit and Casco bays, most mussel bass have disappeared and clam shacks have diminished. Oysters provide incredible environmental benefits to the marine ecosystem. A single oyster filters up to 50 gallons of seawater a day, making the water cleaner and clearer so other marine life can thrive. This correspondent was amazed by Dan's description of the size of each seed purchased ("Think quinoa!"), the cost to farmers buying the seed, and the process of growing oysters to market size. We quickly realized that like any type of farming, oyster farming is hard work! We were also reminded to "Buy local! During the event, children on the island were invited to decorate oyster shells. Participant donations have started to set aside funds for the new jetty. Thank you Doug, Mere Point Oyster and the Niven family for hosting such a special event!"
Saturday night we gathered to celebrate the island's new Grand Piano Steinway Model M (1961) purchased in the fall of 2021 in Portland. Many thanks to Claudia Stevens and her team who transformed the Casino into a stylish piano-themed nightclub. Around a long buffet table were small tables decorated with black tablecloths and transparent wine bottles filled with magical lights. The buffet table was decorated with a fabric keyboard and black tablecloth and covered with a pretty garden bouquet and black and white plates and napkins. Plus IOS bakers desserts, many of which were in keeping with the black and white theme (combinations of dark chocolate and vanilla). The optional black and white dress suggestion was followed by most. Claudia also served exclusive drinks, the "Steinway Sparkler" for the adults and the "88" for the children. The entertainment began with informative piano presentations from Bruce Welty and Arthur Norton which included the history of the German Steinway and Sons family, how pianos like ours are built and how this particular piano produces sound. Then the music started! Pianists included Bruce Welty, Brenda Bowen, Glen McCandless (who also provided his own vocal accompaniment), Arthur Norton, and for a few tracks Arthur and Brenda performed duets. Genres ranged from classical (Bach) to popular, to dark spiritual, to country, and of course, IOS favorite, "In the Garden". Towards the end of the evening, Arthur played many familiar show tunes, giving people the opportunity to sing along. The evening confirmed that our new piano residing in its new home lives up to its great name! We are indebted to those who searched and found this particular instrument, to all the islanders who supported its purchase, to Claudia and her team, to the musicians and to our many island bakers who all helped make an evening of August also stellar! We hear more of the same may be available for next summer!
The Sunday service was conducted by Arthur Norton (accompanied on the piano by himself). While he acknowledged that many of these services are based on personal reminiscences about the love of IOS, we were aware of a few (for some) untold stories from his youth growing up here. Arthur also interspersed interesting human, geological, and geographical history of the island and Maine's coast (3,500 miles long) in his discussion. He concluded with the idea that when you come back here, you leave behind your everyday life and return to the permanent likeness of the community and the experience of the island.
Other news: Let's call Natalie Bowen! She swam around the island on Saturday August 20!