New Daphne nightclub opens in New York's Chinatown at 50 Bowery Hotel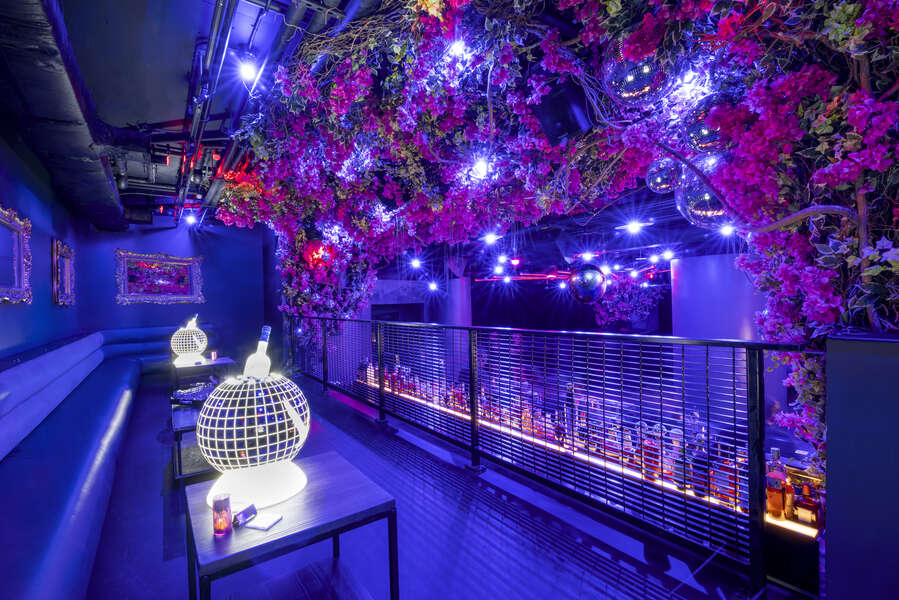 It's time to put on your dancing shoes: a new nightclub has just arrived on the New York scene.
Daphne, located in the basement of the 50 Bowery Hotel in the heart of Chinatown, is the latest concept from the Gerber Group, the organization behind New York City's hotspots of nightlife, such as Mr. Purple in the Lower East Side and The Crown, the rooftop bar at 50 Bowery. .
With the pandemic having complicated business for established venues, restaurants and bars over the past two years, openings have been rare.
"We're thrilled to help bring New York's nightlife back," Owen Gerber, son of Gerber Group CEO Scott Gerber and partner in this project, said in an official statement. "We wanted to recreate the disco and vintage vibe that my dad experienced in his twenties, for my generation."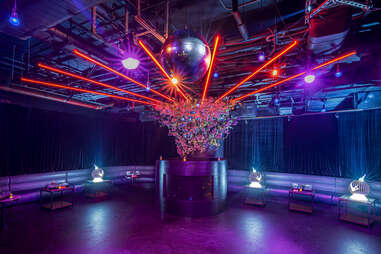 A quick first glance will make customers feel like they are inside a flower shop. The sprawling 2,500-square-foot venue is decorated with a large installation of silk flowers by Floratorium, the boutique flower studio behind famed installations at The Beekman hotel and upscale restaurants like Marea. Dazzling disco balls and lively music will entertain guests, while the club bar quenches their thirst with an extensive cocktail menu. It ranges from classics – like Espresso Martinis, Casamigos Margaritas and the GG Manhattan – to craft cocktails like Light My Fire, with Casamigos Blanco tequila, honey ginger, fresh lime and flambé rosemary.
For larger groups or fancy parties, 20 VIP tables are also available for reservations. And for anyone who wants a bite to eat before ending the evening, there's always the option of a late-night burger and fries.
Daphne will be open from 10 p.m. to 4 a.m. every Friday and Saturday. To reserve a table, visit their website or email info@daphnenyc.com.
Want more Thrillist? follow us on instagram, TwitterPinterest, YouTube, TikTok and Snapchat.
Serena Tara is a writer on the News team at Thrillist. Follow her on Twitter and Instagram.