Cedar Rapids nightclub shooting: Man arrested in connection with shooting that left 2 dead and 10 injured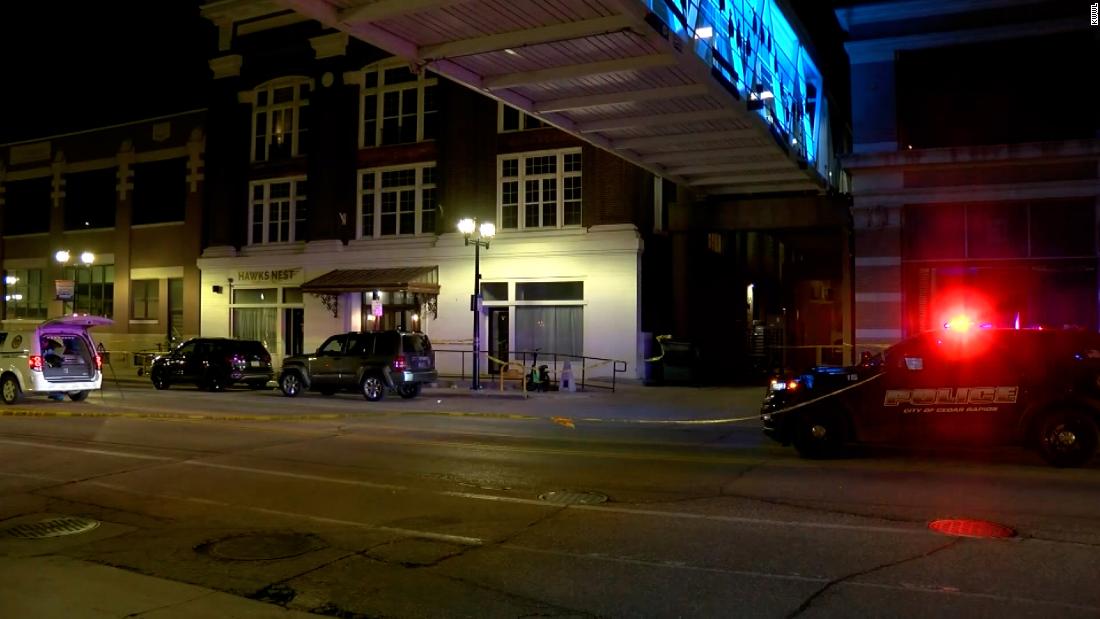 Timothy Ladell Rush, 32, was arrested for second degree murder, intentional injury causing serious bodily harm, intimidation with a dangerous weapon, reckless use of a firearm causing serious bodily harm and possession of a firearm while as a criminal, according to the
statement
.
Rush is being held at Linn County Jail, according to the statement. We don't know if he has a lawyer. He is being held without bail, according to inmate records online.
The shooting happened just before 1:30 a.m. Sunday at Taboo Nightclub and Lounge, police said. The venue was hosting a 90s-themed party, according to a social media post.
Officers on routine patrol downtown were able to respond immediately, police said.
People began rushing out of the club as officers stood outside, Cedar Rapids Police Chief Wayne Jerman said. At the same time, 911 dispatchers were receiving calls about a shooting inside the club.
An unknown number of shooters fired between one and two dozen shots, police said. Up to 150 people were inside when the shooting began, the Cedar Rapids Police Department
said in a press release
.
The man and woman who were killed were found inside the club, Jerman said.
On Monday, police identified them as Michael Valentine, 25, and Nicole Owens, 35.
The police chief previously said the suspected shooter or shooters may have escaped the scene with the rush of customers and could not yet say how many shooters may have been involved.
Injuries to the 10 survivors ranged from life-threatening to minor, Jerman said.
The shooting appears to be a targeted attack, the police chief said.
"I am livid and angry at the continued disregard and disrespect for human life," Jerman said at the press conference. "I want to reassure the people of this town; Cedar Rapids is a safe town."
The investigation is ongoing, police said.
CNN's Emma Tucker contributed to this report.